Pineapple Prawn Ball (鳳梨蝦球) is a dish everyone likes (as long as people are not allergic to prawns. It is a dish people often order in the Chinese restaurants. It looks complicated but it is actually quite easy to make!
It is also a dish kids really like because of its sweet and sour flavour. There are many different ways to make it, but today Mummy V wants to share one that I prefer – less oily – feeling healthier! (Ha!)
Where is this dish from? Unknown – at least Mummy V doesn't know – but who cares! It is just so delicious – let's have a look at the picture of this dish!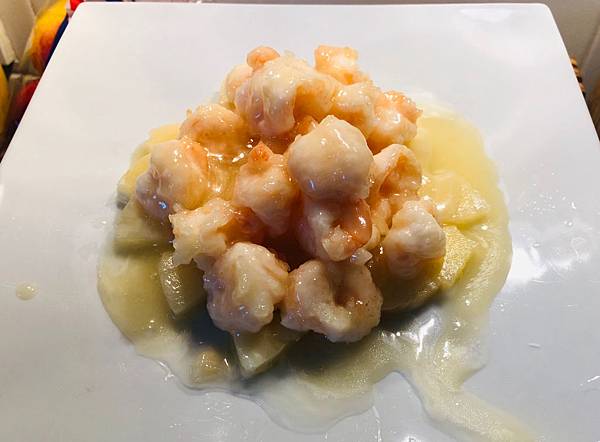 ​
Ingredients
RAW King Prawn – 1 box or 180/200g (excluding shells, and it has to be RAW ones!)
Pineapple (fresh one is better, but canned one is also okay) – some
Cornflour – some
Marinaded sauce
Salt – tiny
Egg white – 1
Cornflour – tiny
Cooking sauce
Lemon – Half
Mayonnaise – 3 table spoon
Sugar – 1.5 table spoon
Method
1。Remove shells (if you use the one with shells) and intestines from prawns, and cut it a bit open from the back of them, but not break it completely
​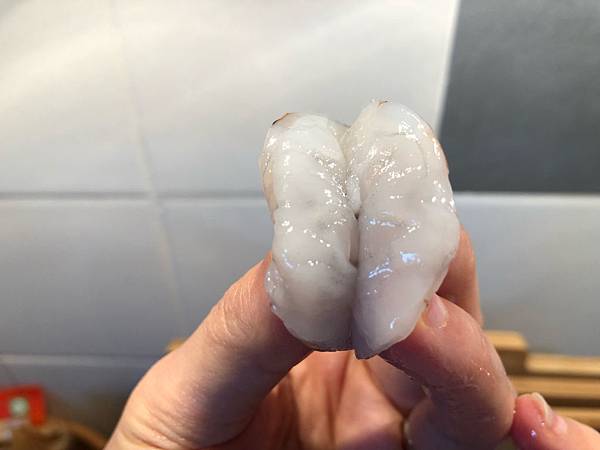 ​
2。Add marinaded sauce in and mix well with the prawns for 2 minutes to make it sticky so it will be easier to coat with the cornflour
3。Coat prawns with the cornflour
4。Chop the pineapple and put on the plate
5。Take a pan, heat up the oil – the oil has to be HOT. Once the oil is HOT, get prawns in deep fry for 0.5 minutes. Be careful with it as they will explode if there are some "cornflour balls"
​
6。Remove prawns aside and get rid of the oil. Then use the same pan/pot with small fire and add the Cooking sauce in, stir it till it is hot and add 4 prawns in to mix well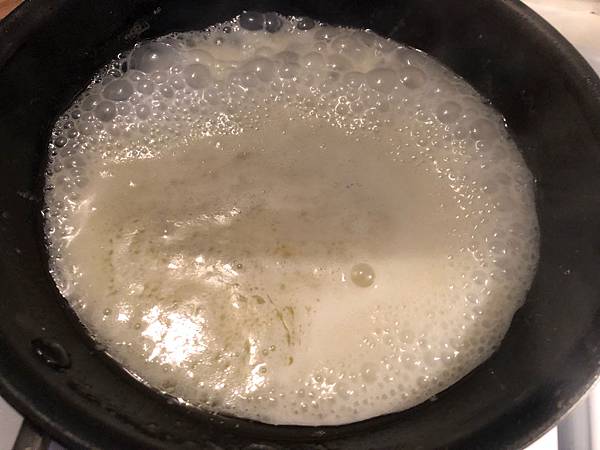 ​
7。Once the sauce is getting sticky, get them out and put on the pineapples then DONE!
*There are some recipes that will also cook pineapples in the sauce or even deep fry them but Mummy V found it too oil. (Personal opinion though!)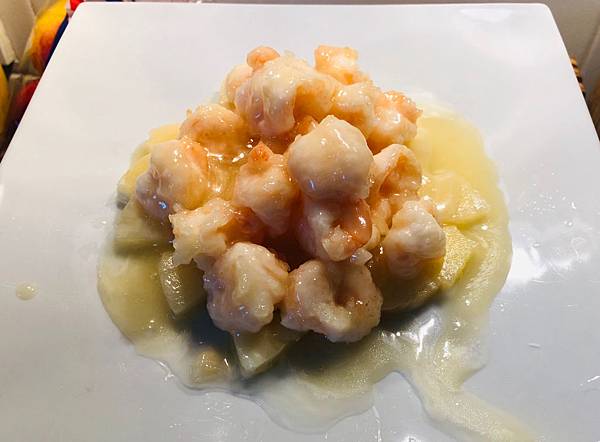 ​
Daddy Q feedback:
Can you cook 2 boxes next time? 1 is just not enough!
Mummy V note:
In London, there are a lot of small supermarkets only selling cooked prawns… they are really not for this dish!*****IMPORTANT***** It has to be RAW if you want it to taste good!
When Mummy V cooked it for the first time – I went to 5 different supermarkets (all small ones unfortunately) to find raw prawns in vain…at the end I used the cooked ones to make it… Buff… the flavour was nice but the taste was WRONG. The prawn were just … too DEAD (they were already dead!)… well, it just tasted too overly cooked. Imagine… they were dead/cooked and I tried to kill/cook them again!
A few days after, we went to a big Waitrose and got the right ones – the dish was amazing, just right – the texture and the flavour were both just perfect! So! You got what I meant!