Today Mummy V wants to share a dish that I have to have if I travel back to Taiwan – Jing Jiang Rou Si (京醬肉絲)! (click on the name and you can see the wikipedia page about this dish)
This is one of the traditional dishes in Beijing (hence "Jing" in the dish name). It is one of those dishes that you can just eat a lot of rice with, so in a way, it is dangerous (?) if you are somehow trying to manage your diet!
Anyway, let's have a look at the picture of this mouthwatering dish first.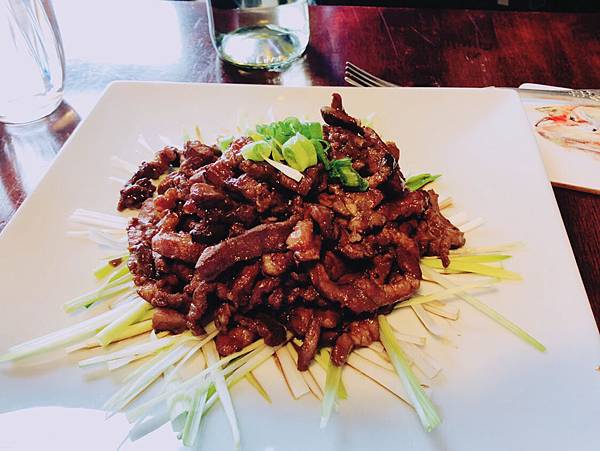 Ingredients
Pork tenderloin – 500g (Mummy V use pork shoulder this time – as yummy!)
Spring onions – Some – depends on personal taste
Marinaded sauce
Soy sauce – 2 table spoon
Rice wine – 1 table spoon
Cornflour – some
Cooking sauce
Sweet bean sauce (甜麵醬) – 2 table spoon
Miso (味噌) – 0.5-1 table spoon
Sugar – 1 table spoon
Water – a little
Method 
1。Shred pork
2。Mix well the Marinaded sauce with shredded pork today, and put into the fridge for 30 minutes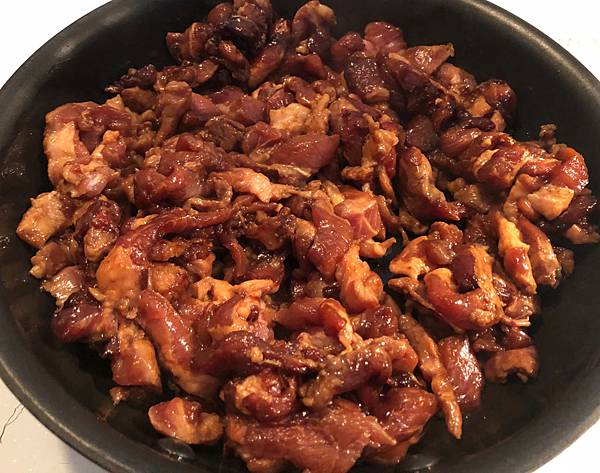 3。Spring onions : Cut the white part ( about 5-6 cm ) and shred them to thin ones for the bottom of the dish, and chop the rest (green parts) to small pieces for finishing decoration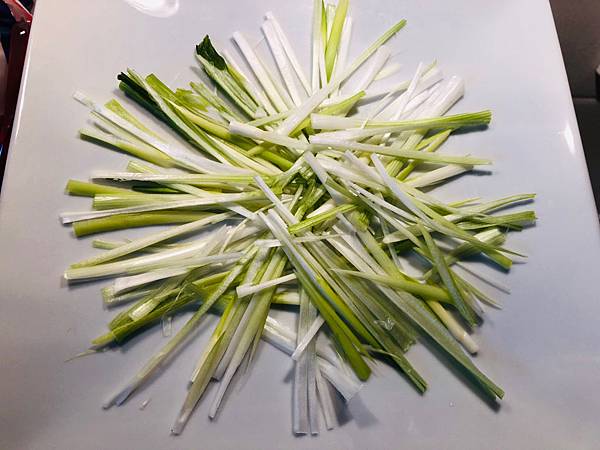 4。Once the marinaded meat is ready, heat up the oil in the pan. Stir fly the meat till 70%-80% cooked and remove the meat from the pan – leave the oil as we want to remove the oil from the dish.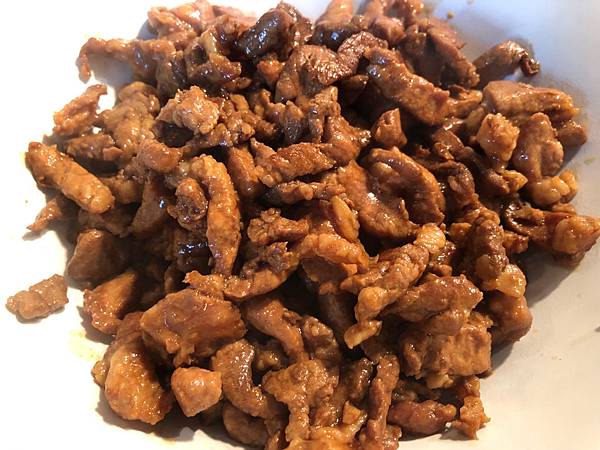 5。Use the same pan after removing the oil. Add the Cooking sauce in to cook till the smell is out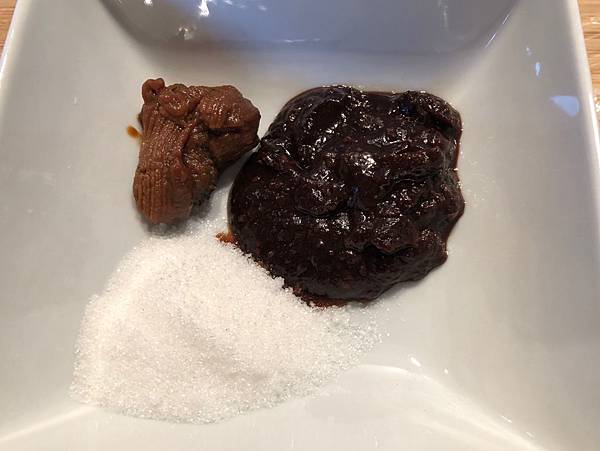 6。Once the smell is out, put 4 the 70-80% cooked meat back in to stir fry till all cooked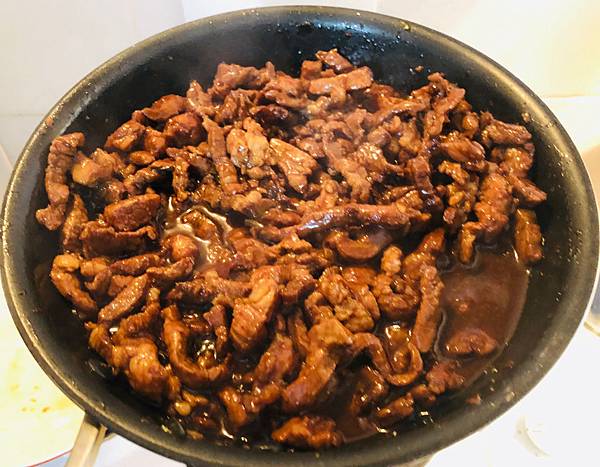 7。Put the meat on the shredded spring onions, and add some green minced spring onions on top to deco the dish – DONE.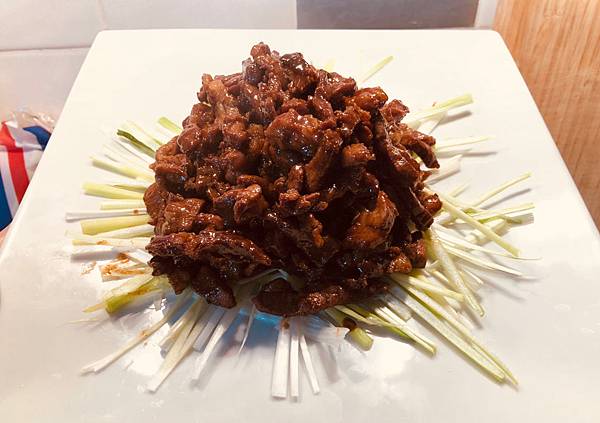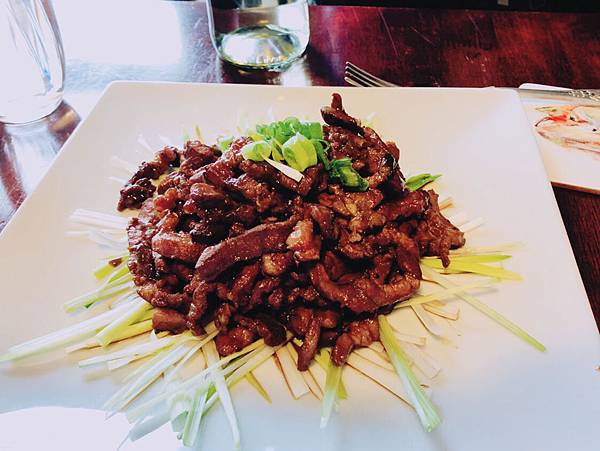 Daddy Q feedback:
Love it! A bit sweet and a bit salty – great balance! Very delicious!
Mummy V note:
If you are not sure where to find the sweet bean sauce or miso, you can copy the Chinese words and ask people in the Chinese supermarkets – they surly will be able to help you.