Mummy V always wonders how to prepare for a Chinese meal (3-4 sharing dishes + 1 soup) that you serve all dishes at the same time so no dish gets cold while waiting for other ones. In the restaurant, a great chef probably probably can cook a few dishes at the same time but Mummy V is no great chef! So I've got a plan that might just help!
Prepare a few "Cold" dishes in advance, so right before serving, I only need to prepare a maybe 2 "Hot" dishes! That seems easier to manage, doesn't it?
Over the weekend, Mummy V had prepared two cold dishes and they are "Bean Sprouts Salad (涼拌豆芽菜)" and "Scallion Oil Chicken (蔥油雞). These are two great dishes to prepare in advance and they are very tasty in cold.
Let's talk about Bean Sprouts Salad today – an easy, simple dish that is also very healthy and tasty.
Let's have a look at the picture of this dish!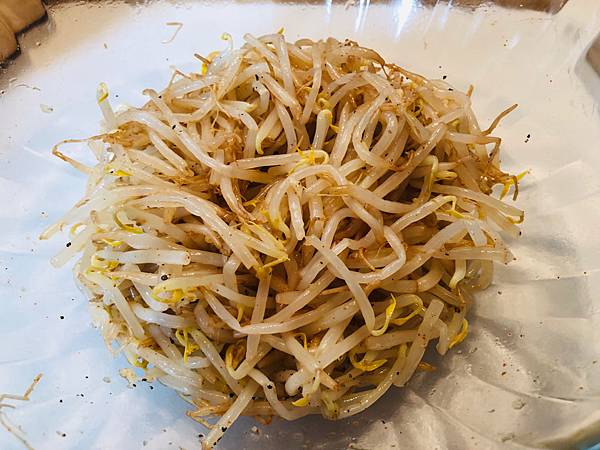 ​
Ingredients
Bean sprouts – 1 bag
Seasonings
Salt – some (adding slowly from 1 teaspoon till matching your taste)
Garlic puree – about 1 tea spoon or more – depending on your taste
Black pepper powder – 0.5 – 1 teaspoon
Sesame oil – 1 table spoon
Soy sauce – a few drops – to colour the dish
Korean chilli powder – depending on your taste
White sesame – some if you like, Mummy V didn't use it this time, but you can add some on top right before serving
Method
1。Get a big pot and boil water till boiling, and add a little salt
2。Add all bean sprouts in the pot (Make sure you clean them properly)
*Important: DON'T close the lid, and DO NOT stir!
*This way, it can get rid of the "grass smell of the bean sprouts"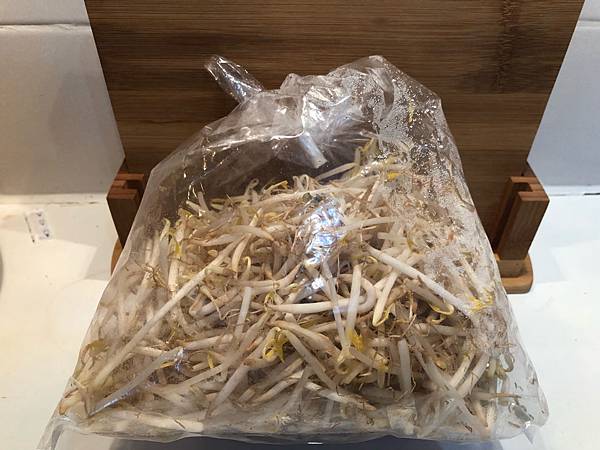 ​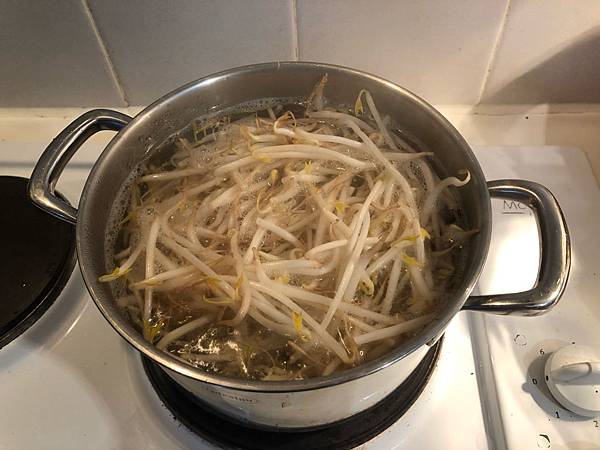 ​
3。Cook for 5 minutes and get them out!
*If you plan to eat them all straight away, you can use cold water to cool them down, and it will be more crispy. HOWEVER, if you plan to keep some for another meal, DO NOT use water to cool them – just let it cool down naturally or put in the fridge. Once you use the water, you have to finish them otherwise it will get bad really quickly.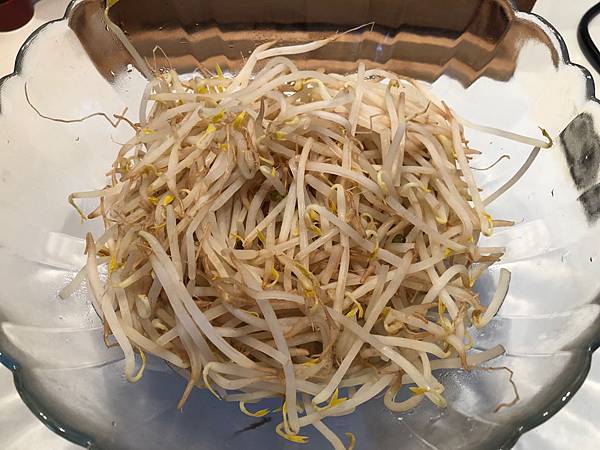 ​
4。Once they are cooled down, add all the seasonings in to mix well. And DONE!
*When you are adding the salt, go slowly, bit by bit and try it till it reaches the taste you like.
*If you add the Korean Chilli Powder, it will become a Korean dish <3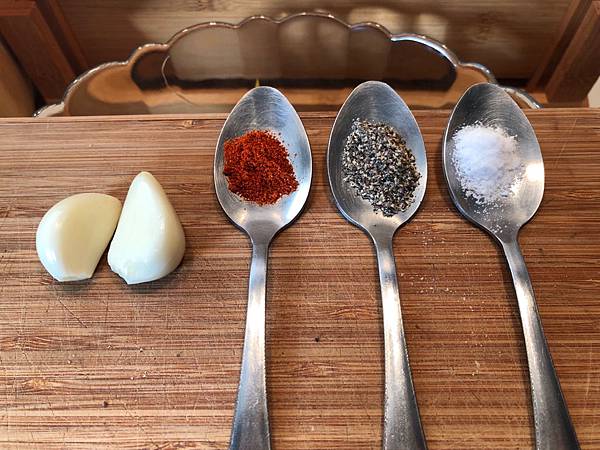 ​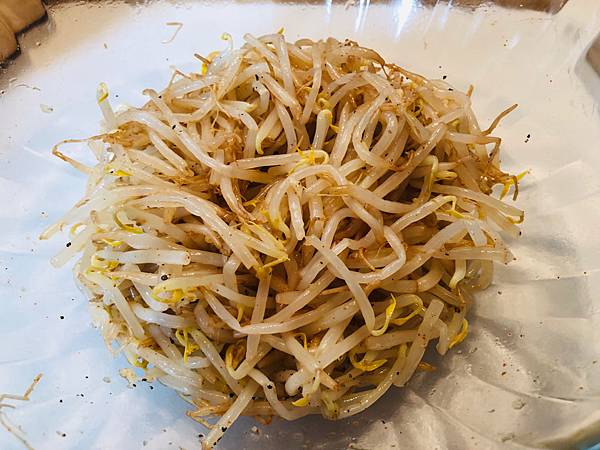 ​
Daddy Q feedback:
Very fresh, good for summer! (Does that mean it's too cold for now?!)
Mummy V note:
It's a "lazy" dish – make once, keep for a few days. It's a great alternative for normal salad!