After making two Lemon Tarts, Mummy V decided to make some changes – from tarts to cakes!
Then I decided to make a Banana Honey Nuts Cake – Daddy Q was very happy and saying that he likes bananas… (totally irrelevant~!)
But I have to say this… Mummy V is a very very very amateur baker (3 times, to emphasise this), so I just use what I currently have to make this cake – you could surely make it prettier if you have those nice cake tins…
As always, let's have a look at the finished cake. (The tin was a Christmas present from a friend~ Mummy V literally doesn't really own a proper cake tin! Maybe it's time to buy one tho…)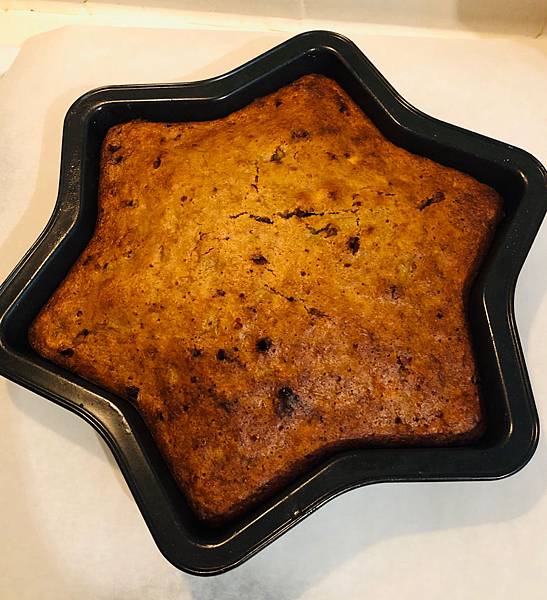 ​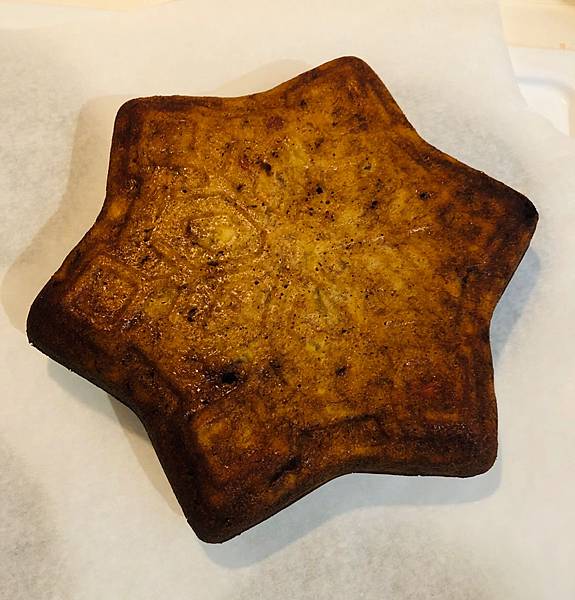 ​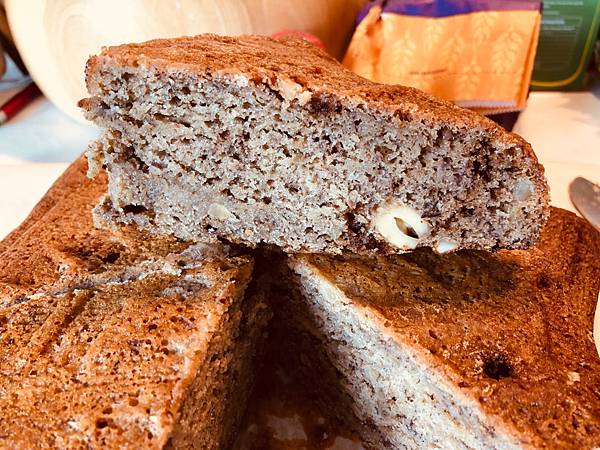 Ingredients
Unsalted butter – 90 g
Brown Sugar – 100 g
Cinnamon powder – 1 teaspoon
Vanilla extract – 1 teaspoon
Salt – 0.5 teaspoon
Banana – 3
Honey – 80 g
Egg – 2
Plain flour – 215 g
Mixed Nuts – 80 g
Baking Soda – 3/4 teaspoon
Baking Powder – 3/4 teaspoon
Method
1。Brush the tin with butter evenly, stand by
2。Bananas – remove skin and smash them then keep in the freezer the day before. Then unfrozen it – it will contain some juice/water, keep it together with banana – it will make the cake more moist 
​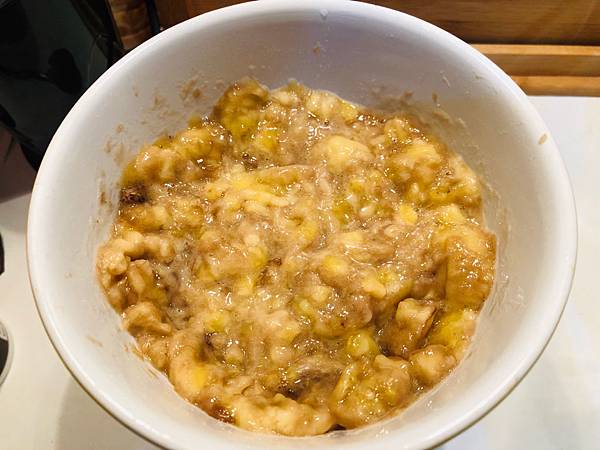 ​
3。Mix butter, brown sugar,, cinnamon powder, vanilla extract, salt, baking soda and baking powder evenly, then add bananas from 2 in and honey, eggs in and mix all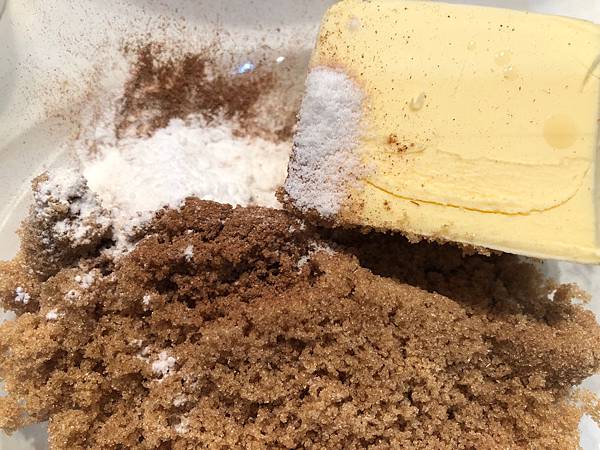 ​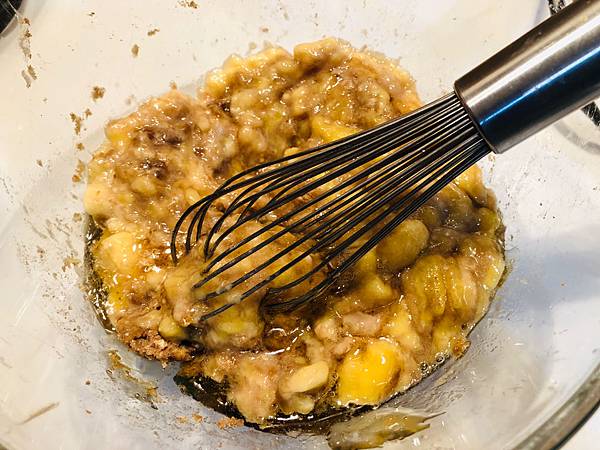 ​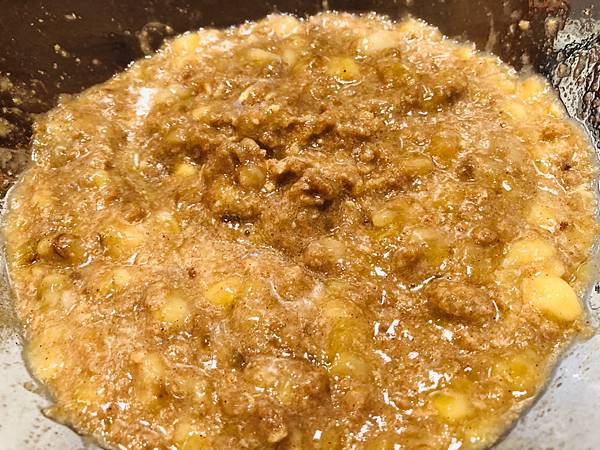 ​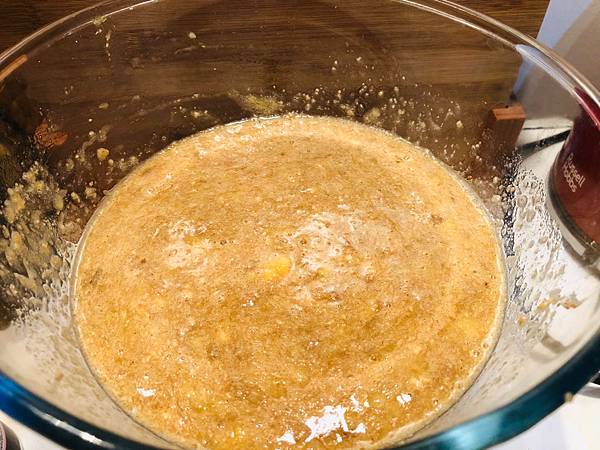 ​
4。Add sieved flour to mix – to sieve the flour so the final texture will be softer and smooth.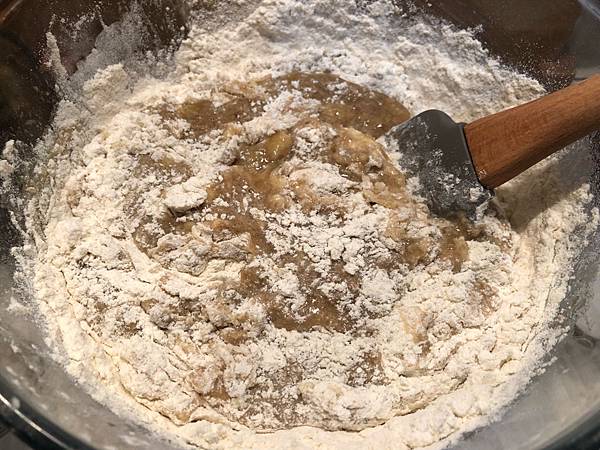 ​
5。Break the nuts to smaller pieces (The nuts Mummy V bought were super big, and I completely forgot to break them in advance – had to take them out one by one to break!)  and mix them in
* For the texture, don't break nuts too small. It is just because the ones Mummy V got were really really big! So I kind of broke them to 1/3 – 1/4 size.
​
6。Add half of the mix to the tin from Step 1, and knock the bottom of the tin a few times to make the mix even. (Otherwise the cake will have lots holes in it.)  Then add the other half – again, knock it a few time – if you are worried that you will damage the tin, put a cloth under while doing it.
7。Smooth the surface – but you can try to make the edge higher than the centre as the centre will often go higher after baking.  Leave it to chill for 15 minutes.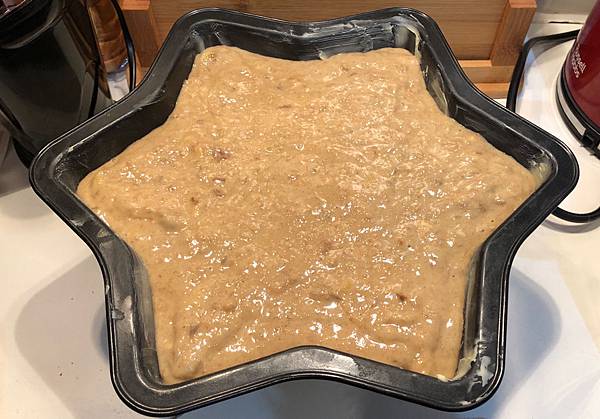 ​
8。At the same time, pre-heat the oven to 175 C (FAN)
9。Put the whole thing in the oven for 35 minutes. Test it with a toothpick – if nothing sticky coming out, remove it from the oven and let it cool down before remove the cake from the tin.
* Make sure you wait till it is cold to remove the tin and cut it  – otherwise the cake will become loose.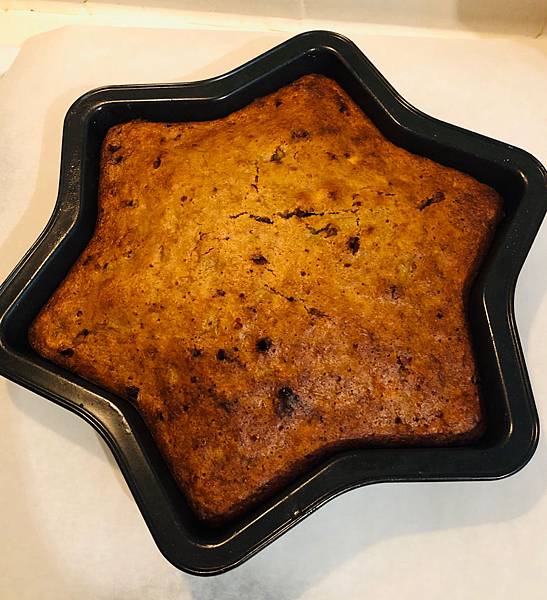 ​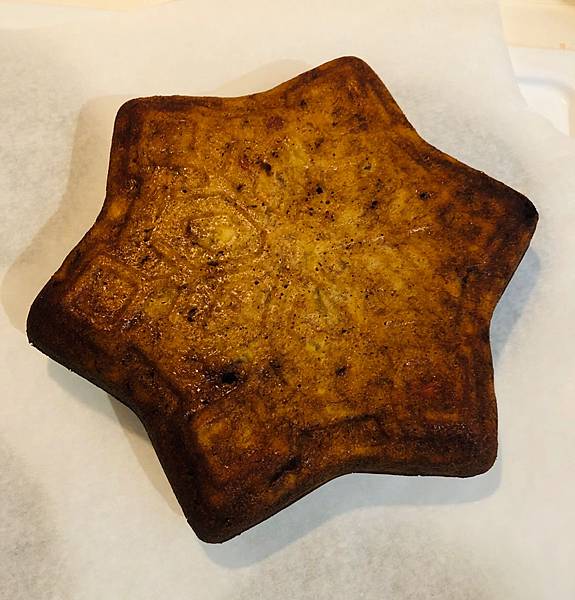 ​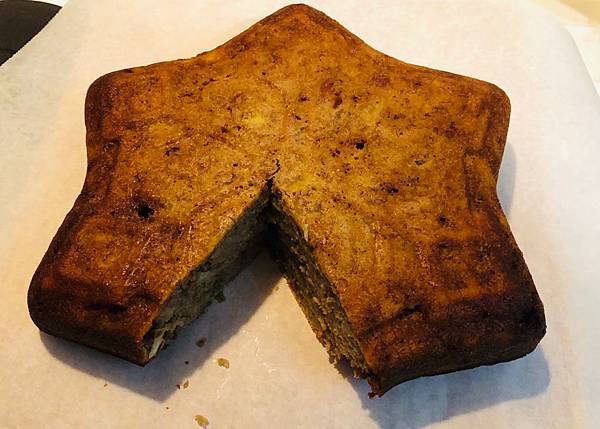 ​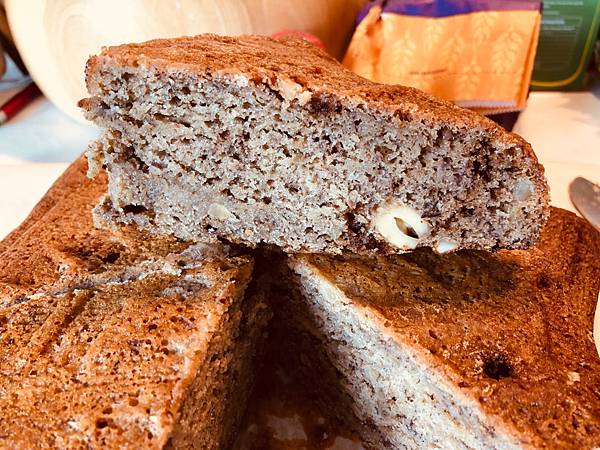 It is a simply and yummy cake – contains fruits and nuts, without too much sugar. The sweetness mostly comes from bananas and honey – seems fairly healthy 😛
Mummy V and Daddy Q both tasted it and quite happy with it – we even brought half of it to a friend's leaving party – everyone seems to love it! (Or just too polite to say otherwise?!)
Daddy Q feedback:
I really like this banana cake! (<– this is probably the best compliment Daddy Q could ever give!)
Mummy V note:
I like the moist texture, and smell of banana and honey. It is surprisingly easy to eat one bite after another.
But if you have babies/children younger than 5, you may want to be careful with the nuts – just in case they are choked by smashed nuts.