This was Mummy V's last birthday before the little one joins the family. Mummy V had been really selfish and hoping that Baby Luca could arrive in march, so I could be the only one in the family born in February – no need to share my birthday month! (haha, I know I am very childish!)
Guess Daddy Q kind of figured and booked a spa hotel for us to have a nice birthday celebration and a so-called babymoon.
As Mummy V's birthday was on Sunday, the whole celebration had started on Saturday! We went to this Nordic Bakery for "brunch" – well, it was actually our breakfast but very very late one – their Cinnamon Rolls… yummy!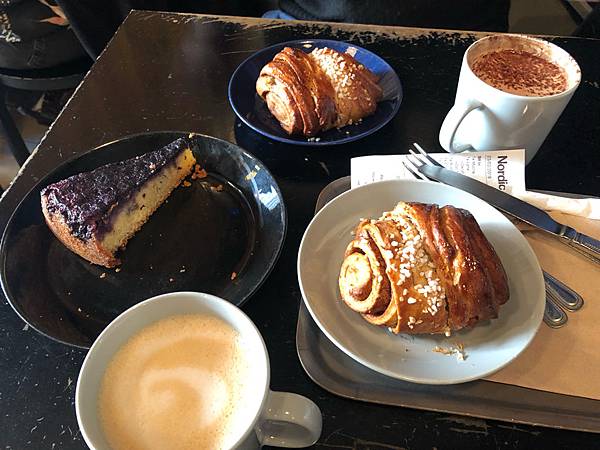 After that, we went to book the makeup session with the professional make-up artist at Chanel in Selfridges – Chanel provides this service – you could book a professional full makeup service with a fee, and the fee can be used to purchase their products on the same day. Since Mummy V was thinking to buy some makeup anyway, I decided to book a full makeup session for my birthday day <3
Then we went to the spa hotel Daddy Q booked – K West Spa Hotel.
Unfortunately, due to pregnancy, there were so many facilities that I could not use such as Snow Paradise, Sauna, Steam Room…T___T (sad), but at least I could still use Hydrotherapy pool and foot bath … and due to this, they didn't charge Mummy V 😉 Otherwise hotel guest needs to pay £20 per person to use the spa! (Check their brochure)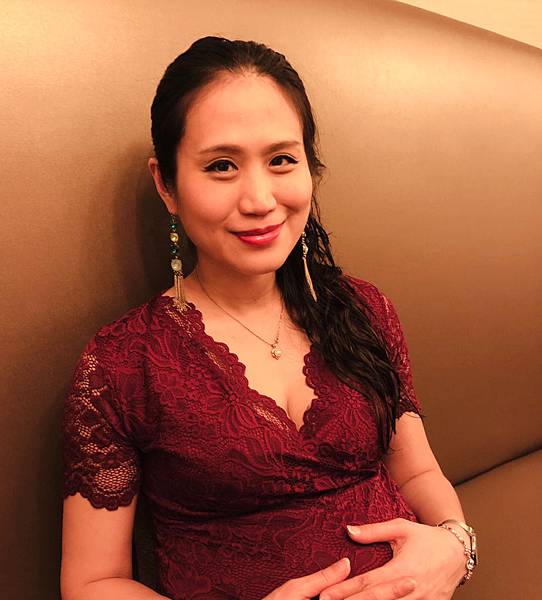 Daddy Q and Mummy V spent around 90 minutes in the spa and headed back to the room to get ready for dinner in the hotel.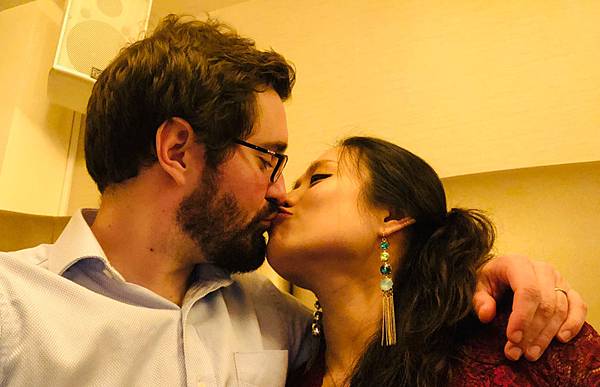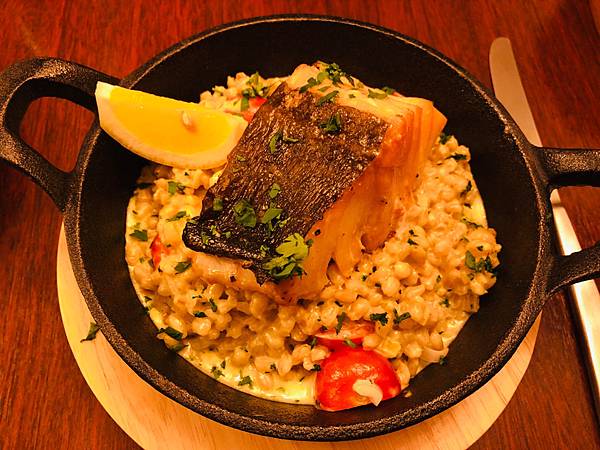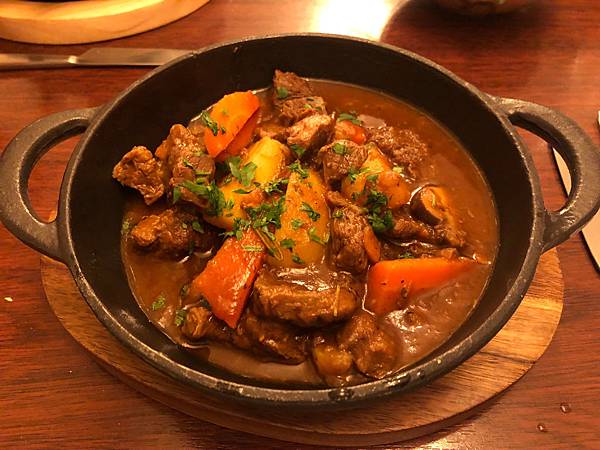 Birthday day, Daddy Q arranged the Room Service breakfast 😍 Mummy V's favourite and the hotel was very thoughtful and prepared a small cake and a candle for the birthday girl (ME!) and a bag of M&M chocolate! (Of course and Egg Benedicts!)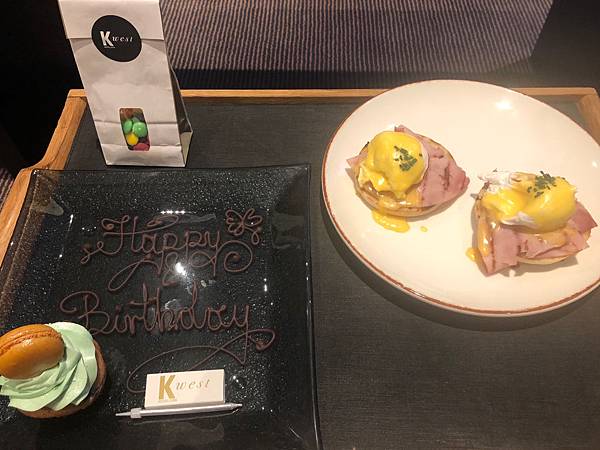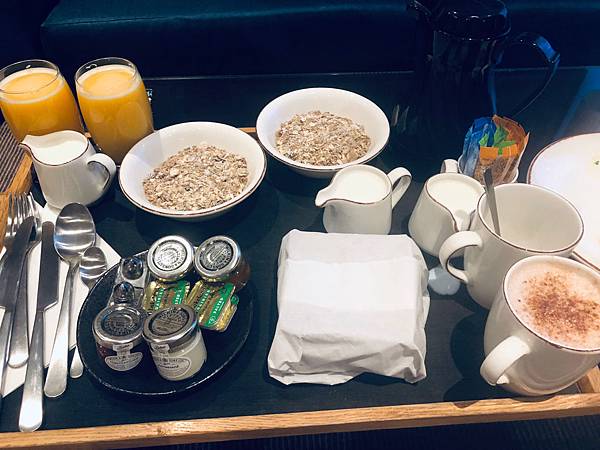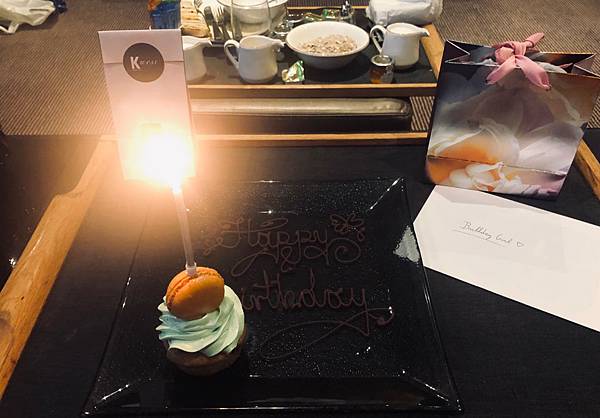 Daddy Q calculated the good timing to take the present out (while Mummy V was in the toilet!) and timed the right timing to lite the candle 😍​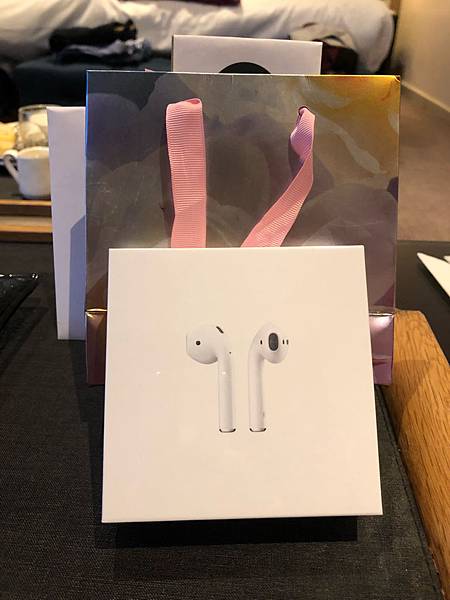 ​Mummy V didn't expect to receive a great present – AirPods! This had completed Mummy V's Apple collection after having Mac, iPad, Apple Watch (from Xmas) and now AirPods! That was a wonderful surprise that made me so very happy💋❤️😘😍
Starting my birthday day being spoilt, Mummy V was in a great mood and this day still got a lot to come!
Next – Chanel Makeup, here I come!