Mummy V has been struggling whether to celebrate the Valentine's Day or not even though I have prepared a present for Daddy Q. With Baby Luca coming soon, I always feel a bit hesitating whenever we need to spend some money. The household income will reduce a lot once Mummy V goes on maternity leave after all…
When Mummy V mentioned this to Daddy Q, he, without hesitation, said "We have to celebrate! This is the last Valentine's Day before Baby Luca arrives!"
What Daddy Q said made me feel so sweet, but on the other hand, it also indicated the "life-changing" coming soon… oh, my youth, my freedom….
Having said that, Mummy V had given Daddy Q a challenge for the V present this year!
Mission/Challenge:
1。Mummy V wanted a Chanel Lipstick
2。Daddy Q had to choose it himself
3。Daddy Q could not ask Mummy V any question such as "do you have this colour?" or "how about this one?" … Mummy V would say nothing!
Actually Mummy V had checked the price before setting up the challenge. It wasn't cheap but not crazy – so it wouldn't make Daddy Q broke! LOL Also, to see Daddy Q checking lipsticks at the cosmetic counter – somehow that made Mummy V think that would be so CUTE.
Anyhow, a few weeks had passed since we had that conversation. It came to the day before the V Day, and I realised that Daddy Q didn't say anything any more about it – what does that even mean?! Are we going to celebrate? Has he got the present? Or he forgot about all?!
Somehow Mummy V didn't want to "remind" Daddy Q about it- you know, sometimes girls just want men to do it without being asked/reminded. (Yeah I know we girls are complicated!
The night before the V day, finally, Daddy Q said "We have a date tomorrow evening!" (Yay!)
On the V Day, Daddy Q said at lunch time that he booked two restaurants and asked which one I would prefer. But for Mummy V it is more about that he cared to do so, so it doesn't really matter which one – I let him decide.
After work, I went to his office to pick him up as I normally finished work 30 minutes before Daddy Q and the two offices are just 10 minutes walk afar.
On the way, I got a card for him "Husband You're the Pop to my Corn". Cute, isn't it?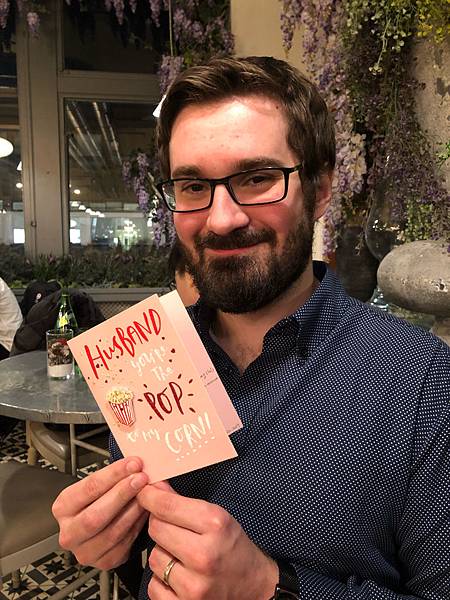 When Daddy Q showed up in the lobby after work… Wow!!! Red Roses!!! <3 My heart melted as soon as I saw it! (I know it is cheesy but who doesn't like it?! – At least for that moment!)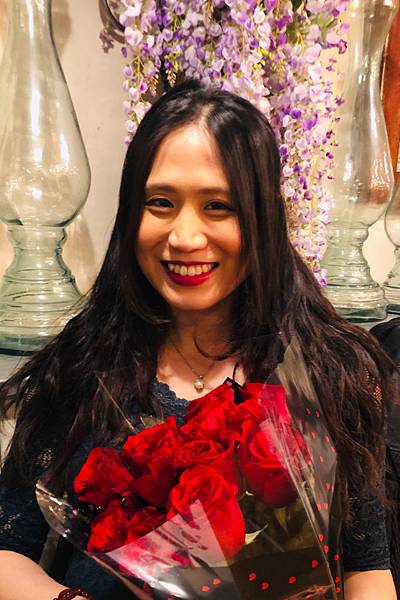 The restaurant for the dinner was:Aubaine Selfridges
The decoration is very pretty but guess because it is in the Selfridges, it is rather small. As for the menu, except lobster spaghetti, the rest of dishes are around £15-25. We shared a starter "Calamars frits" and ordered the main Lobster burger for Daddy Q and Sea bream for Mummy V – both were quite nice.
At last, of course, the V Day desserts : Rose Cake and Chocolate Cheese Cake – both were really tasty.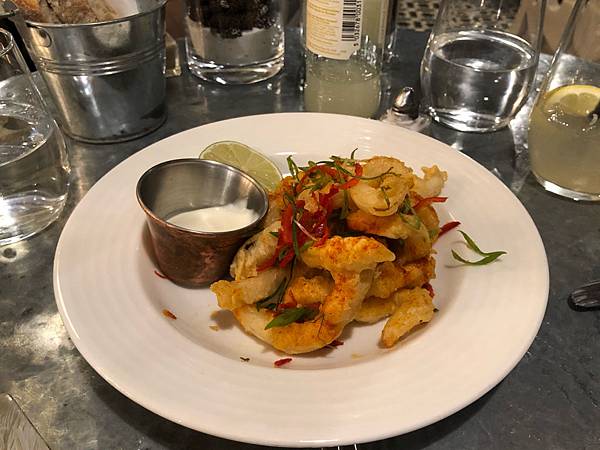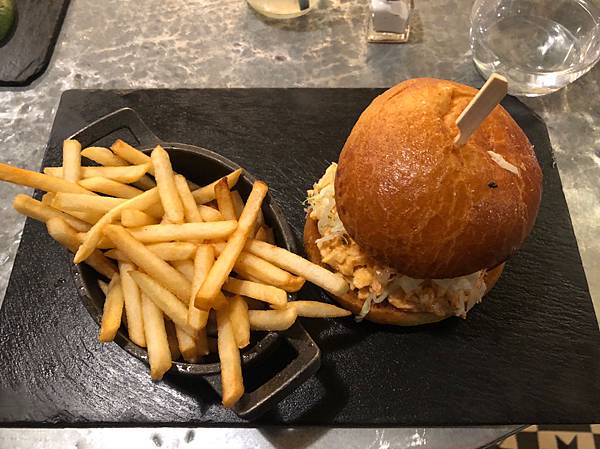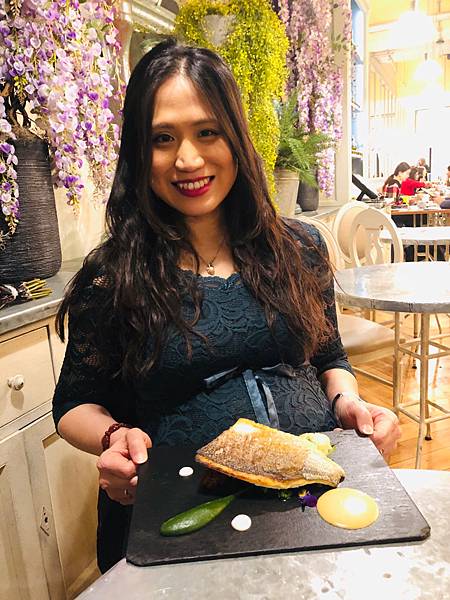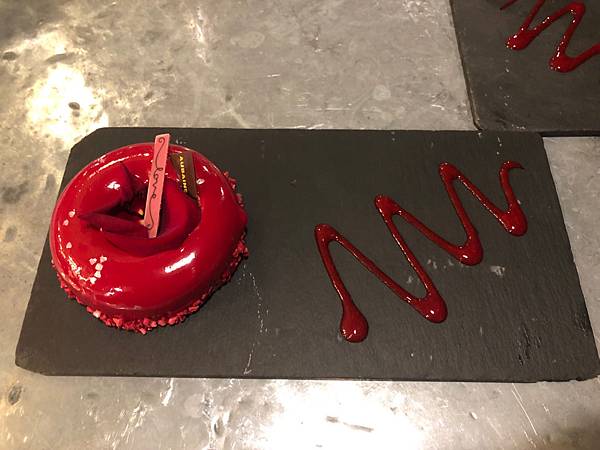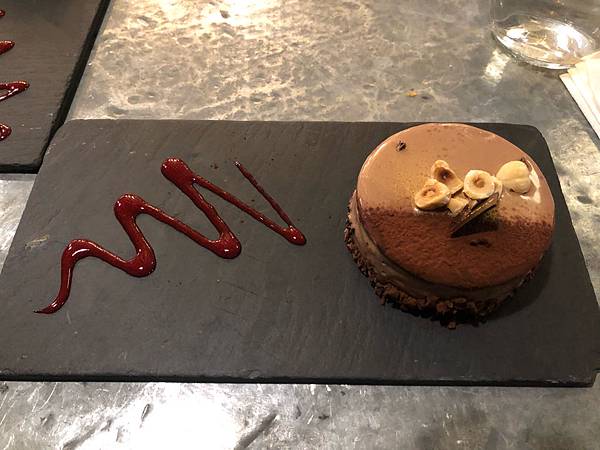 Since being pregnant, we actually had reduced dining out for just two of us – most of time we were with friends. Of course one of the reason is to save money for Baby Luca and the other… Mummy V seems to live in the kitchen these days.
Therefore, on this special day, a couple dinner really sweetened the feeling.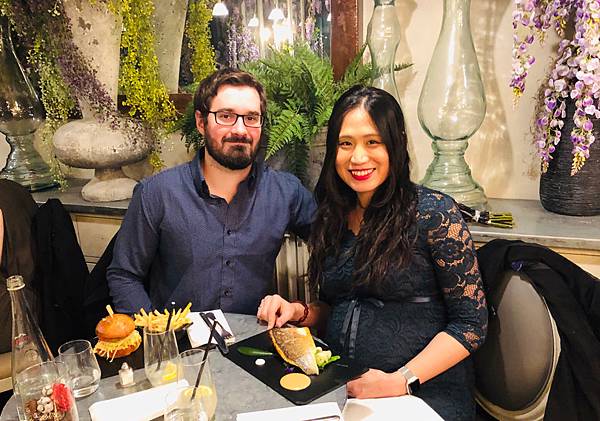 End of the story? No~ No~ No~~~
We were talking about the mission, weren't we? Poor Daddy Q, he went to 5 different boots but couldn't find any Chanel in any of them! So when he realised there is a Chanel in Selfridges, he asked to continue the mission. (I, of course, agreed! With a big smile!)
So Cute Daddy Q tried so hard to check colours, discussed with the make-up advisor in order to find an ideal colour for the lipstick for his wonderful wife 😛
All I could say was that he was too cute, so I took a snap for the memory!
The makeup advisor said this challenge was so cool and she would like to do the same with her partner. (Poor Men!)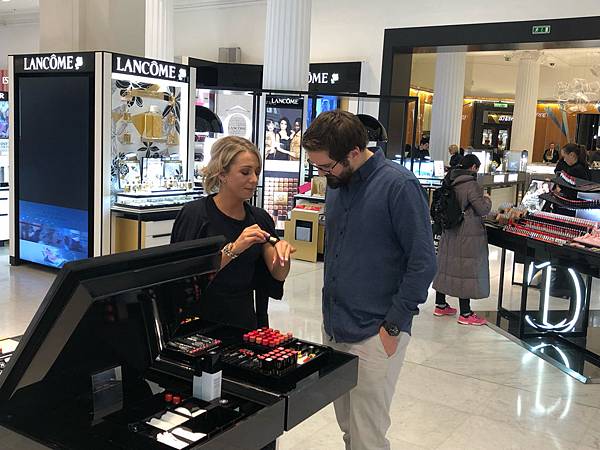 After a while, Daddy Q finally chose his present Chanel Rouge Coco 452 (you need to click on452 to see the colour)
This is the first lipstick Daddy Q chose for me <3 it deserves a picture, don't you think?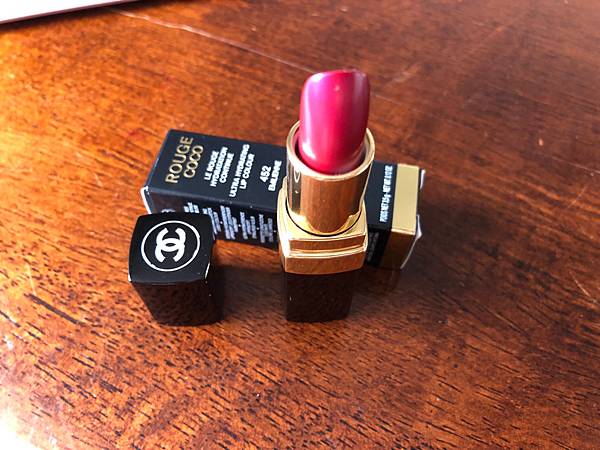 ​
So, what did I prepare for Daddy Q?
Hehehe, Mummy V made a "Love Book" for him~!
(Let me share two pages with you~~)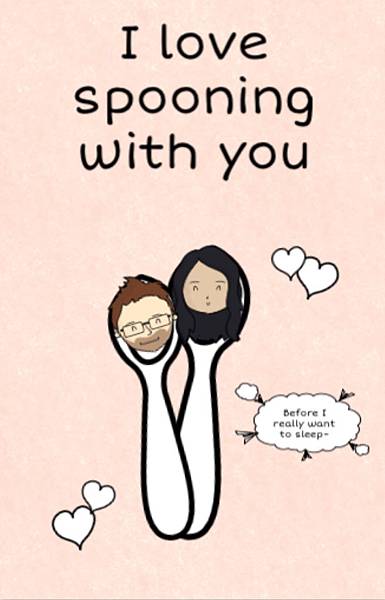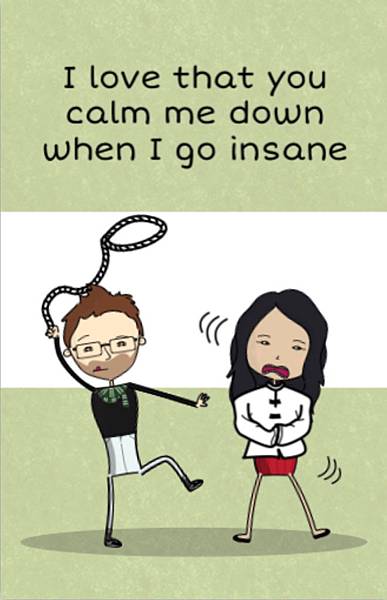 Anyway, we had a sweet loving (last) Valentine's Day for 2…
Dear Baby Luca, You will be Mummy V's new little Lover… You need to remember to be nice to Mummy, okay? x