After knowing being pregnant, the first time Mummy V attended her first midwife appointment, she told me that I needed to fill the form and return it if I would like to attend the NHS Ante Natal Class and the class will start around 30 weeks of pregnancy…
The problem is even on their own paper, it says "Please note we do not acknowledge the receipt of this application. If you have not heard your classes by the time you are 32 weeks pregnant, please phone…." In other words, you wouldn't know if you have a lesson at all after you submit your application, and even if you try to contact them, you wouldn't get an answer.
This is like lottery – you wouldn't know if you would get it. A friend's experience was – she didn't get contacted till her 30 weeks pregnancy, then they told her there wasn't any space left when she got in touch with NHS. That story made me so anxious! Thankfully, I was very lucky – in many aspects!
How so? Lucky? First of all, of course, I got scheduled for the class. Secondly, there wasn't any letter! I actually saw that I got an appointment in Antenatal Clinic Dulwich for 19/1 10:00 and 12:00 in the APP of Maternity Note – without any other information! Thankfully Mummy V was so bored and kept checking the app every other day, and spotted it! Otherwise, that wasn't even a notification!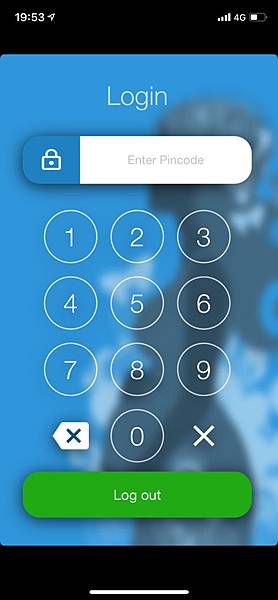 ​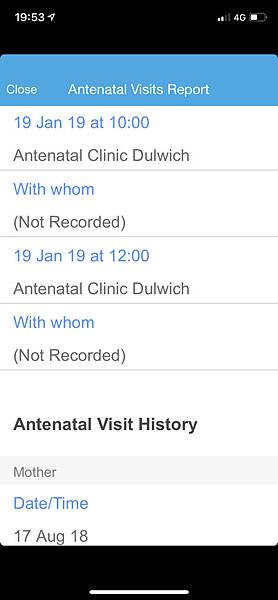 ​
&&%%$$## The day of the class &&%%$$##
On the day, Daddy Q and I was on time to the Dulwich Hospital, and there are many expecting parents in the room, some mums came with partners and some with friends or family. Totally there were a bit more than 20 people.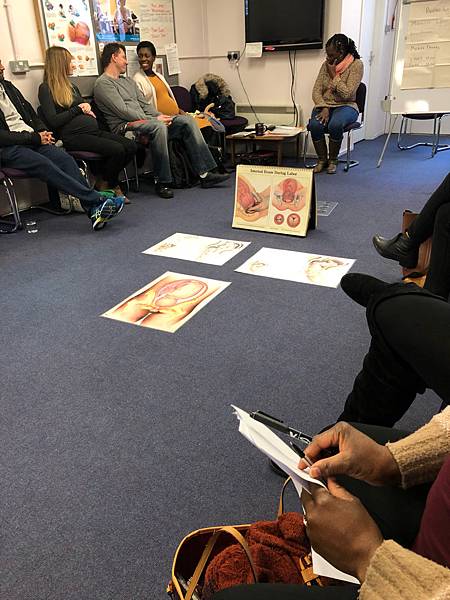 ​
Midwife explained that there would be 5.5 hours including 30 minutes lunch. It was quite different from what the app showed – 10:00 & 12:00. However, it actually made me feel a little bit better as it meant that we would get more information in this class.
After entering the 3rd trimester, Mummy V started to feel anxious about the unclear logistic tings such as the procedure, the timing of the labour etc – it's getting closer and closer to "The Day"!
Midwife quickly made the introduction about herself and the rundown of the day, then she started with a lot of information that I awaited.
*If you have any concerns, call MAU  (Maternal Assessment Unit) – however, it is only open Monday to Friday, 8:00 to 6:00
*After 37 weeks, what happen to do if the water breaks?
- If the water is clear, phone Labor Ward (LW). They won't ask you to come in straightaway, but book you in for 24 hours after this call.
- If the water is green or with blood, go in to the hospital after phoning LW as there would be concerns for the infection and baby's health. Midwife said, it is better to get checked and get sent back home then staying home and worry about it yourself.
(Midwife also said that the water would be green if it broke after 41 weeks!)
*In general, Mucus Plug will possibly gradually come out after 37 weeks which is normal. It will be maybe pink colour but if you have something like period, phone LW and go in to have a check – just in case.
*The definition of Labour : Midwife said it counts the beginning of labour from the moment your cervix opens for 4 cm. In other words, if you go in to the hospital before this, it is just very likely they will send you home after a check unless you have some medical concerns. SO it is better to stay home as long as you can – having said that, if you do have concerns, phone LW and communicate with them – sometimes it is good to go in to check even if they will send you home after.
*Braxton Hicks – it is not the Labour Contraction, but if it gets really painful, go straight to the hospital to check. Midwife said "I rather that you come in for a check and send you home after clearing concerns than you stay home and worry alone."
There are a great deal of information and I can't write them all here…
It includes the procedure of labour, birth options, pain relief options… as well as the size of new born baby's stomach, breastfeeding, formula… and very important information about needing to register the baby with the local council within 42 days after birth…etc.
The following items are the equipment to help to get the baby out… Let's hope we will not need them!!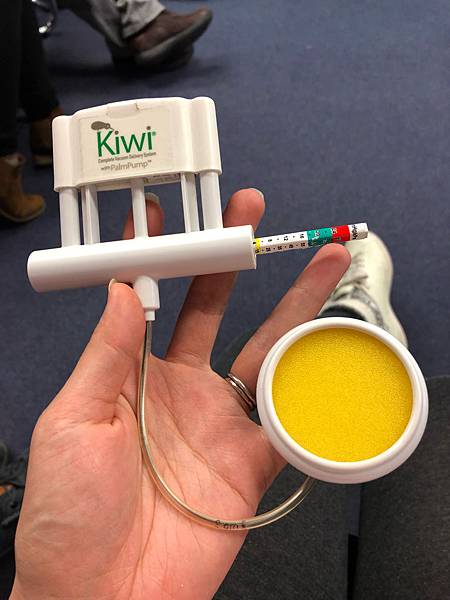 ​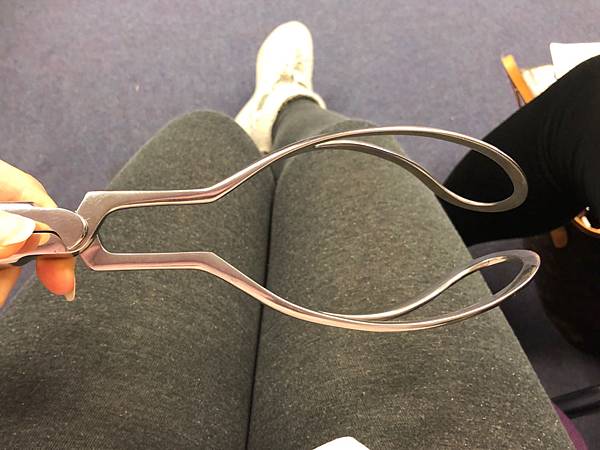 ​
This fake baby is just so …. real?! scary?!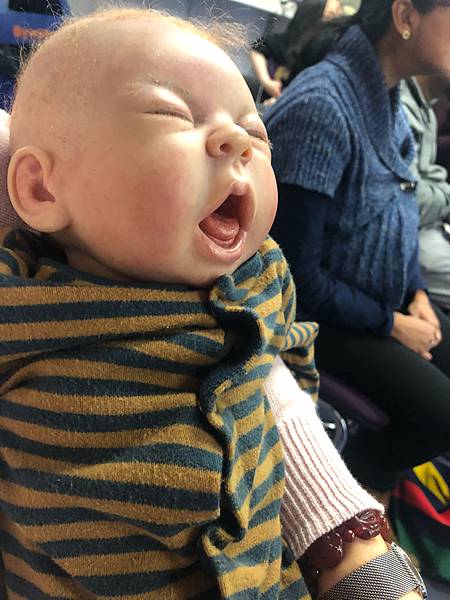 ​
There are a great deal of information and we keep noting down things from 10 am to 6 pm except 30 minutes lunch break! Mummy V and Daddy Q were exhausted after the class.
However, we both felt much more at ease after the class as we did get so much information about the logistic and things we were wondering about.
Next weekend Mummy V and Daddy Q are having a Hypnobirthing class – it is a 2-day course, 6 hours each day… we already feel tired by just thinking about it. Having said that, after reading the book "Mindful Hypnobirthing", Mummy V is very looking forward to this class to support myself to have a positive birth experience. Don't worry, I will be sharing about it here after the class <3