In my first trimester, Mummy V was unable to talk about labour. Even just listening to the word "labour" would freak me out as it seemed to just associate with PAIN.
Before moving to London, I had always thought that I might just choose C section if I ever wanted to have a baby, however, coming from a "Chinese Medical educated" family, that would have been the worst thing to do for the health (unless you just didn't have the option) as it is just to cut the flow in the body into half and it would take a long time to recover internally. The wound is easy, but the Qi would take much longer time and energy to recover.
After knowing being pregnant, I just tried to avoid the topic of labour and thought – I will cross the bridge when coming to it!
One day, it was just by chance and I read an article saying this "the pain in labour often worsens because you keep thinking it is painful."
That was a significant moment to Mummy V as from this point, it was as if there was a switch being switched off and I no longer feared it as I was before.
Our brain was somewhat magical – it would just change so much in a split second when you changed your perspective.
A few weeks after this, there was one evening Mummy V was having dinner with some girls and one friend with 3 kids shared her birth experience – she mentioned her pain-free birth experience without pain relief medical helps. That was the moment the door to Hypnobirthing opened for me.
I then went on reading quite some studies, cases, experiences online as I was a bit cynical even though I wasn't feared the birth pain that much, it was still hard to believe "pain free".
The more I read the more I got hooked by this concept/method, so I asked Daddy Q to order this book "Mindful Hypnobirthing" on Amazon.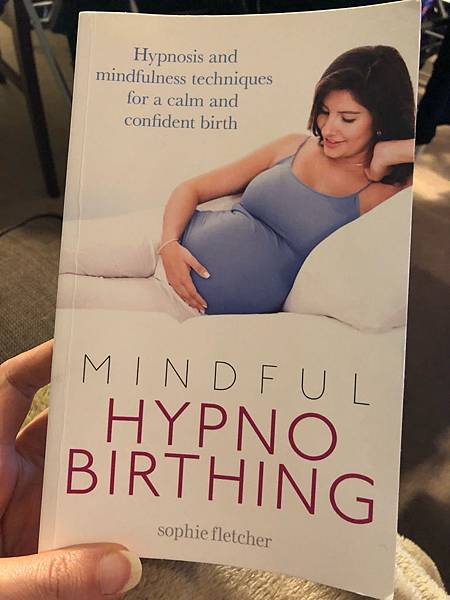 ​
You might say I got brainwashed, which I found quite so, however, if I could be brainwashed and be having a wonderful positive birth experience, I don't think that would be a bad thing. Reading this book, Mummy V was led into a different path of looking at Birth – it has been the most natural process for all mammals  and not all mammals are so afraid of birth as us, human.
In the book, there were also a lot of studies and scientific reports and it wasn't just about the magic hypnosis show – someone put you into sleep and make you do things.
I think instead of taking it as the stereo type "hypnosis", it is more like … brain wash (not sure that sounds better LOL), or surround yourself with a great deal of positive energy, so you absorb it and turn it to your own.
I know it sounds rather conceptual… let's look at it from more biological angel then. Our bodies produce all sort of elements to help us balance our daily situations such as Adrenaline, Oxytocin, Endorphins…
We know that our body produces a lot of Adrenaline when we are in a "Fight of Flight" situation, and that would help us survive; Oxytocin or Endorphins while we feel loved and happy… and Oxytocin itself is for relaxation and Endorphins is the most natural pain killer in our body.
Therefore, the whole "Hypnobirthing" training is to create the whole birth environment including the mind, the environment, the senses  that will relax your body and make your feel joyful in order to produce more Oxytocin during birth.
With the basic understanding of Hypnobirthing, I took the course with my friend Judit who is a mum of three as well as trained Doula and hypnobirthing coach over the weekend.
Dandelion Hypnobirthing is a small group course and it made me feel really warm and comfortable – as it was a small group, I could really chat with other expectant parents and also asked a lot of questions without worrying about the time limit.
The course lasted for two days (10am to 4pm both days). There were a lot of practical contents, useful logistic procedure, practices and sharing. Time flow quickly and it was the end before you knew it.
There are too much to share all in this article, but just a couple of points. The reason Hypnobirthing could achieve "pain-free" is about how RELAXED your body is. (It is easy to think that we are relaxed, while we are not. And during birth, it requires training to be able to remain "relaxed" in the intense moment.)
There was a news : a woman went into coma after being pregnant. The baby was born later on without any problem, and the mum was completely unconscious. Imagine, our body is able to give birth naturally without conscious which is a completely relaxed state.
Thus, there were a lot of learning and practices about "relaxation".
It is easy to say than to do. To achieve a total relaxing state in all situations, we need a lot of practices including training our conscious and unconscious minds.
There were a few parts in the course really staying in my head – one was about a few Hypnobirthing videos (you can click the youtube links I shared at the bottom of this article). Seeing how other mums used Hypnobirthing technique to birth – it was so calm and peaceful – totally different from the birth we saw on TV or movies. That really gave a strong impression in my head.
Another one was the air-balloon & ping-pong ball – put the ball in the balloon, blow it big and leave the ball at the entrance – the balloon would stay as it is without losing air.
Take the balloon as our uterus and the ball is the baby. When we have contractions, baby(ball) will gradually come out – you can see the "cervix" (the open of the balloon) opens up when we have "contractions" – it is really nothing to do with "PUSH" as we saw on TV. As long as you relax, our body will send the baby out naturally through each contraction wave.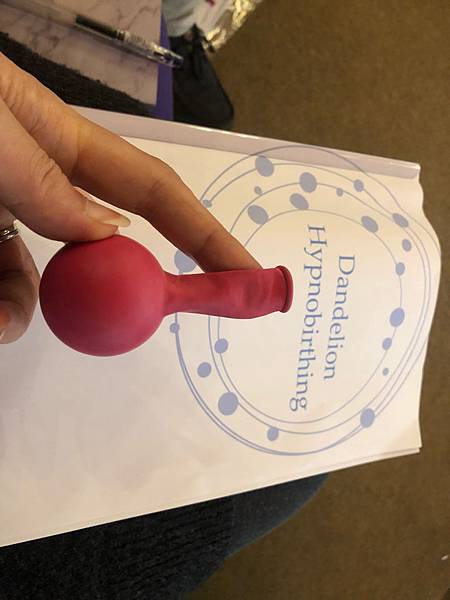 ​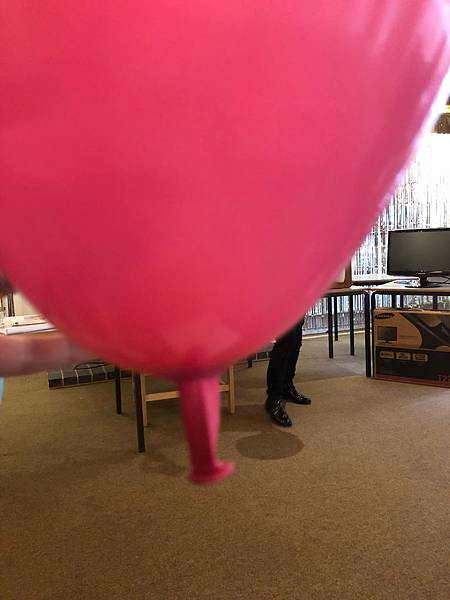 ​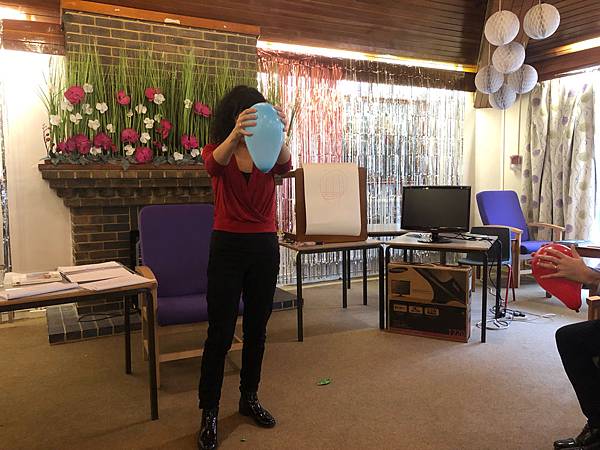 ​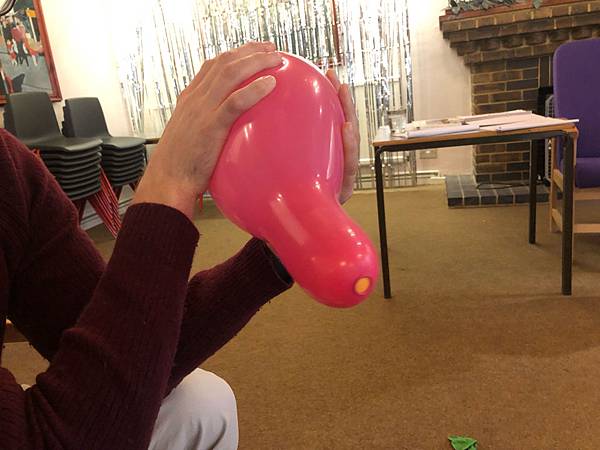 ​
A few videos shared :
I couldn't help myself and tears just came when I watched the first video. It was so calm and beautiful birth…
Mummy V still has 7 weeks to go exactly and I wish I could have such wonderful and peaceful birth experience myself.
I hope I would be able to share the positive experience with you after! (Fingers crossed) (but most likely no videos! ha)
If you are interested in this course, you could contact Judit directly here on her website : https://www.dandelionhypnobirthing.net/?lang=en
You can also read my article about NHS Ante Natal Class.