Mummy V is someone who is not very good at doing nothing. Since Baby Luca arrived, life has become busy but in a way "nothing" because everyday it is about nappies, feeding, comforting…and also trying to steal a bit time here and there to have a bite, to do laundry, to heat up food, to write a bit this and that and to nap with him…​
Mummy V needs varieties in life, so I always browser online and see if there is anything fun around to do. And! Look at what I have found! The PictureHouse in Clapham Common offers their "Big Scream" slots for the parents with babies under 1 year old!
As soon as I saw it online, I told Daddy Q – we MUST try this!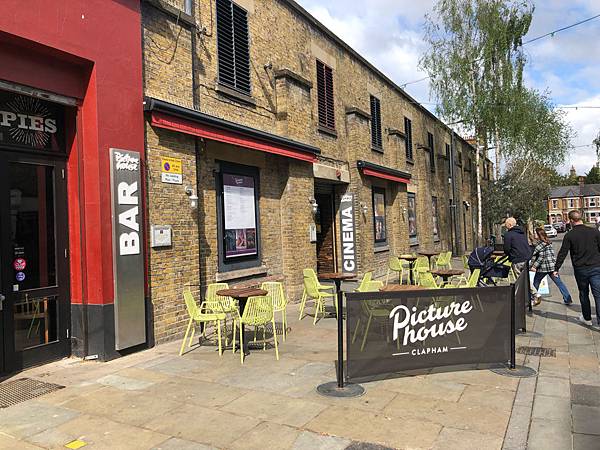 Then, it's about which film? Avengers: Endgame, of course, got our attention due to its good review and … who doesn't like superhero? Therefore, Daddy Q booked two tickets online and we were not only excited but also utterly nervous on Sunday morning to bring the little one to the cinema
Before arriving, we kept guessing how it would be. Would they give all parents some sort of headphone, like those rooftop cinema? So no one could hear baby crying? Or is there any different setting for this?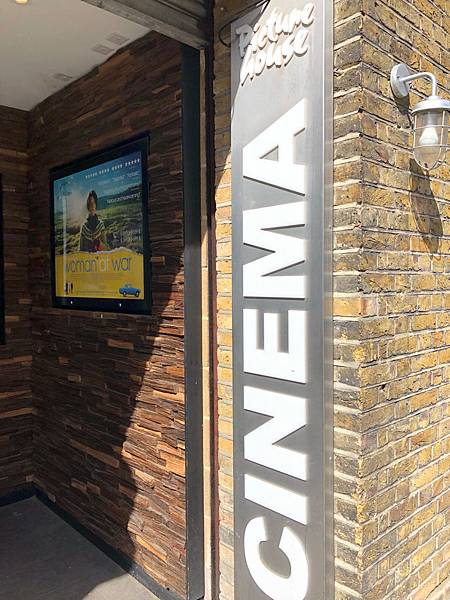 Upon arrival, we saw many parents with babies! (We are not alone!) We all put our prams into a room and everyone carried their own baby to the Big "Screen/Scream".
The seats are first come first serve, but we were quite lucky to have aisle seats so it was easy to be in and out just in case. The whole room was full of parents and babies!) There was no headphones but the lighting seemed to be adjusted to more baby friendly as even though there were so many babies, it was relatively quiet. Baby Luca was awake at this point, but really quiet (and curious).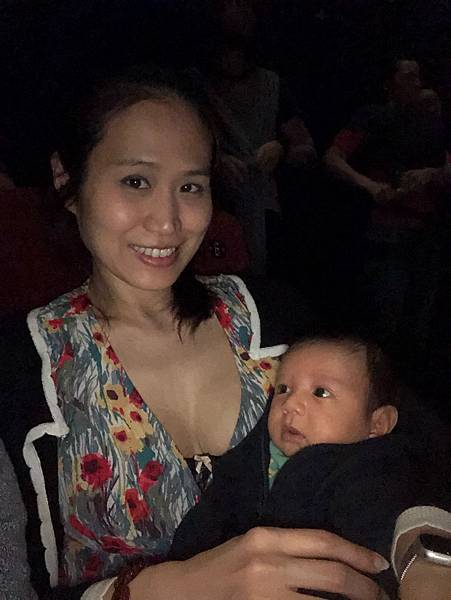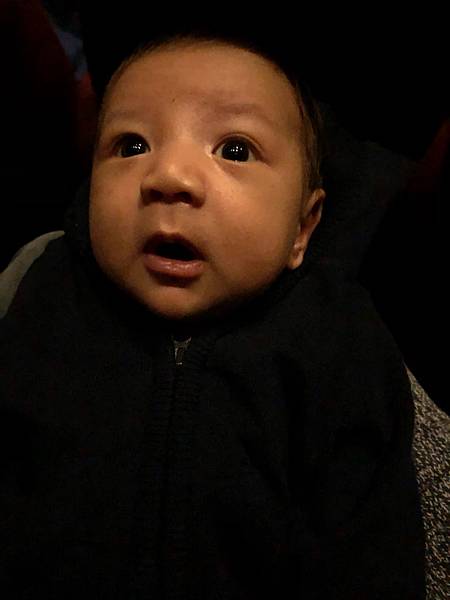 After the movie started, we realised that the volume was also made friendly for babies – not crazily loud as normal cinema. I guess they have considered all. What's worth mentioning was that Baby Luca had slept almost through the whole film! (Nearly 3 hours!) He only woke up and made a little noise around the last 15 minutes due to hunger. Of course, as a full-time milk supplier, Mummy V straightaway provided the nipple to him and quietened him!
In the room, there was a very interesting picture – some parents would carry their unsettled babies to stand at the end of the room to comfort them while watching the movie. Some "experienced" parents even brought the playing mat and toys to put on the aisle and let babies play there, and some simply sat with babies on the mat.
It was a 3-hour movie, and there was a little bit cries here and there sometimes but it was surprisingly relatively quiet – considering how many babies in the room. Also, Baby Luca had slept through – otherwise, his loud crying might simply ruin the whole film!
So, this is how Mummy V and Daddy Q managed to see Avengers: Endgame in the cinema. The movie was great but Luca's behaviour was even greater – we were so proud of him! Although I completely forgot the mention that he simply shit on me in the last 5 minutes… oh well, they are babies, right!?
This experience actually made Mummy V and Daddy Q feel hopeful – we thought we had to say goodbye to cinemas for a year or two, but with this amazing service, at least from time to time we could still enjoy the big "Scream/Screen"!
This apparently isn't the only cinema where offers this type of slots, so do check online and maybe you will find one just in your area! Good luck!
PictureHouse:https://www.picturehouses.com/cinema/Clapham_Picturehouse 
Ticket Price: £12.5 per parent, and baby goes free.